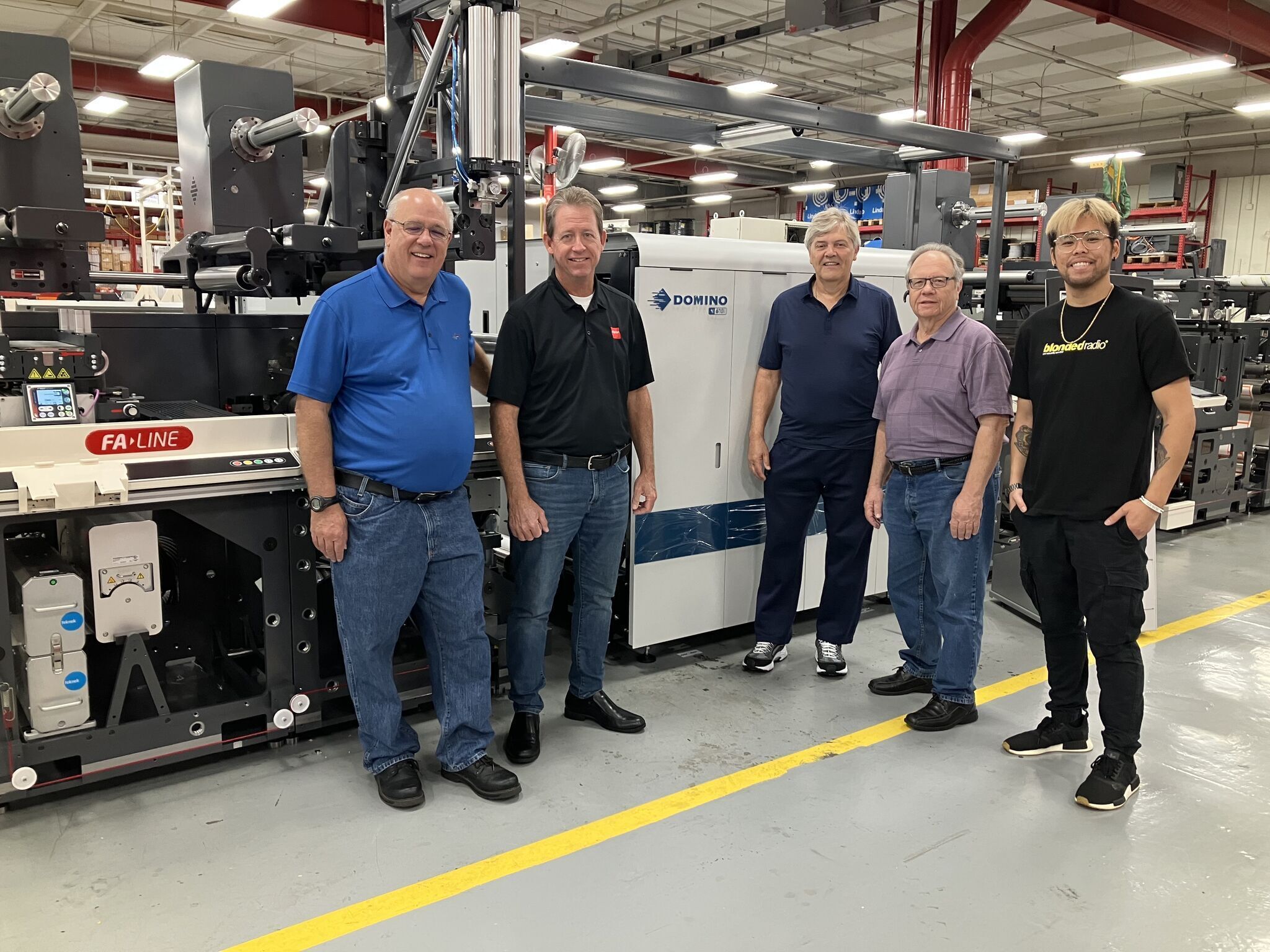 (Pictured from L to R): Randy Ridge, Tom Clawson (Nilpeter), Mark Turk, Tony Dardano, and Lorenzo Teves.
International Label & Printing, a Chicago-based converter of custom pressure-sensitive labels, package printing and wide format products, has completed a major upgrade of its digital capacity by buying and installing a new hybrid press that, for the first time, combines finishing operations to its digital press. This is a time saver for customers since, traditionally, these have been separate operations and is unique to the industry. 
·      Hybrid system combines roll-to-roll printing with embellishments all in one pass
·      Speeds up press time by combining the previously independent operations
·      Variety of printing options on materials that come on a roll or sheetfed
·      Capable of digitally printing and applying laminate, UV varnish plus hot foil stamping and embossing inline
·      Applications include front display and back labels (prime and non-prime labels)
By adding foil stamping and embossing inline, International Label helps to reduce customers' overall production time. This award-winning label "Étonnant" is an example of our digitally printed, foil-stamped and embossed label.