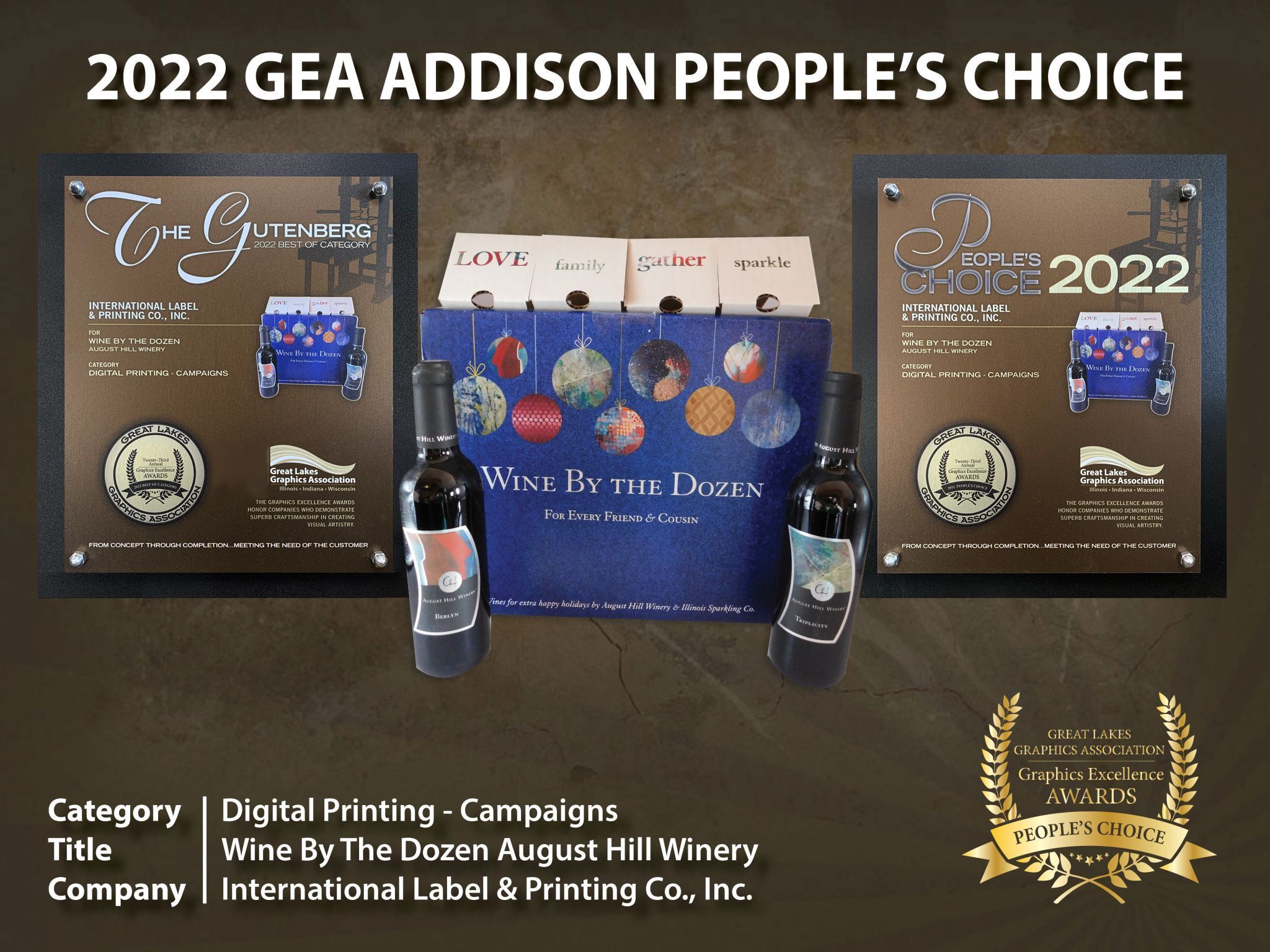 Pewaukee, WI – The Great Lakes Graphics Association (GLGA) has announced that International Label & Printing Co., Inc. of Elk Grove Village, Illinois is a multi-award winner in the 2022 Graphics Excellence Awards (GEA) competition. The judging was concluded on March 15-16, 2022, by a team of independent judges. The GEA competition is one of the largest printing competitions in the nation.
International Label & Printing won a total of 9 awards including three of the very prestigious "Gutenberg" (Best of Category) awards: "Digital Printing - Campaigns," "Digital Large Format," and "People's Choice" categories at the 2022 Graphic Excellence Awards Competition. The company also won four "Award of Excellence" awards along with two "Certificates of Merit".
The panel of out-of-state judges with extensive experience in printing and print production was brought in to examine the work. Each entry was judged on its own merit in a category with similar pieces. The judging criteria included registration, crossovers, clarity, and neatness, sharpness of halftones and line drawings, richness and tonal qualities of color, finishing, bindery and overall visual impact.
For more information, call Tony Dardano of International Label & Printing at (800) 244-1442.