August Hill's Infusion Carbonated Wine Labels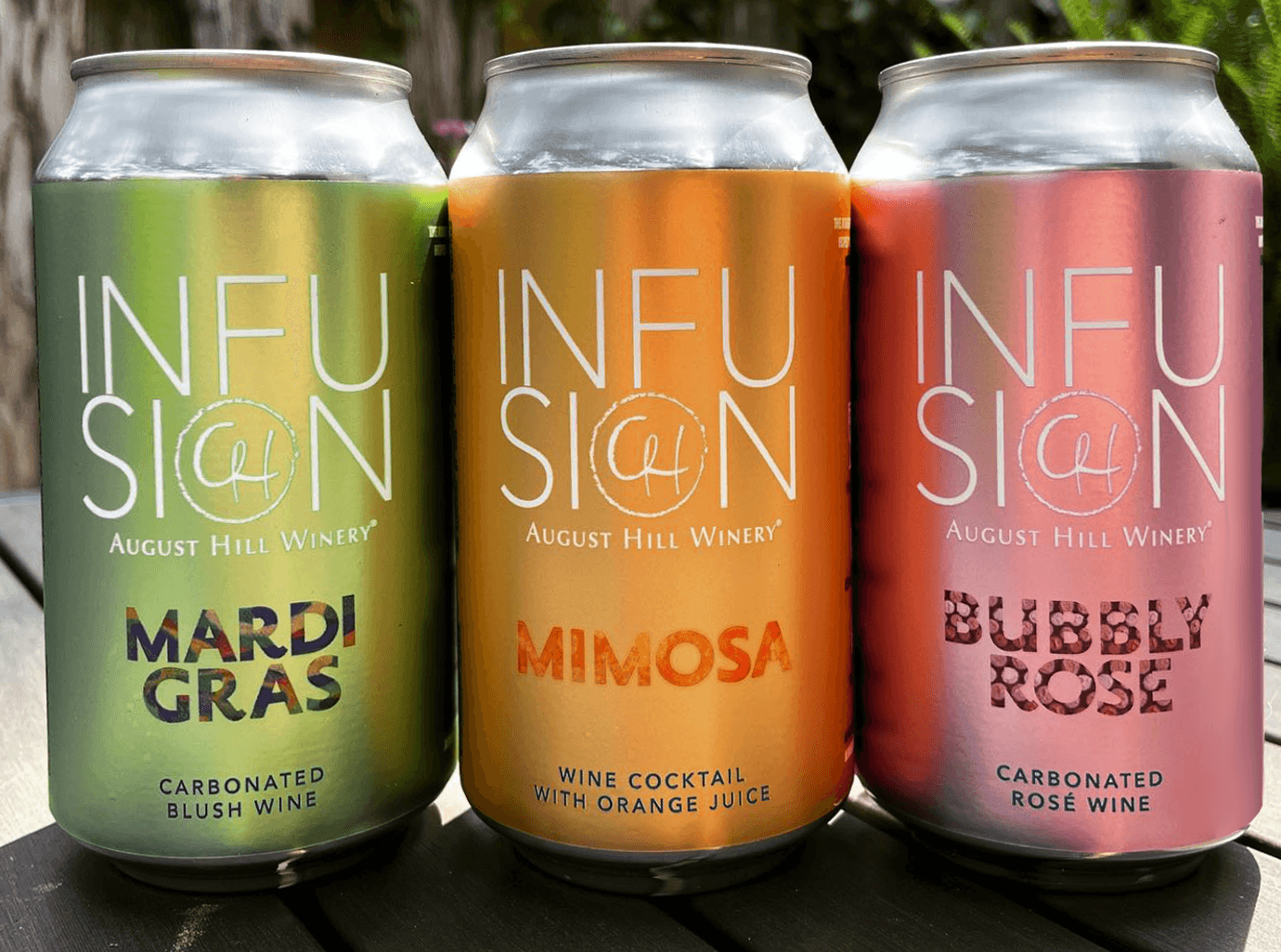 The newest labels for August Hill Winery printed by International Label are out!
Canned wine is the perfect drink to enjoy poolside, at the beach, on a hike or in the comfort of your own home. If you're new to canned wines, you're getting started at the perfect time because the quality of these products has seen a significant increase within the past decade. We've compiled some of the top-rated canned wines to match your tastes. 
Design: Paula Bodnar of Bodnar Design
MARDI GRAS
Sweet & Bubbly Blush Wine
Mardi Gras! Pop the can open and the celebration can begin. This fruity and bubbly Sweet Catawba wine is so refreshing on a warm, summer day.
MIMOSA
Bubbling white wine with OJ
Let's celebrate with a refreshing mimosa. Mimosa is a bubbling white wine with orange juice, all deliciously packed in the convenience of a can!
BUBBLY ROSÉ
Dry Bubbly Rosé Wine
A light, brut-style bubbly rosé wine with fruity aromas and flavors. Bubbly Rosé in a can is a fun and convenient pairing for your picnic or outdoor BBQ.